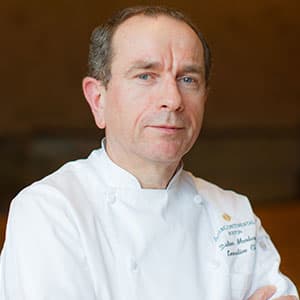 Didier Montarou
Executive Chef
Born and schooled in Le-Mans, France, Montarou embarked on his culinary journey at the age of 20, combining the two things he loved, cooking and discovering the world. Over the last 29 years his role with InterContinental Hotels has taken him all around the world on many culinary adventures, from his home country of France to Spain, England, Columbia, Venezuela and various parts of the United States, including Boston, which he has called home since the InterContinental Boston's opening in 2007. Upon opening he received the award for InterContinental Hotels "Best Chef in America". For the past 12 years he has overseen the hotel's comprehensive food and beverage program, including banquets serving 30,000 square feet of event space. His passion for food, respecting the fresh and varied produce available in the market, is what drives him every day to create quality cuisine.
He, along with his team of culinary professionals, are committed to providing fresh contemporary dishes, which have a homemade feel, using local, seasonal ingredients, all to be enjoyed in the comfort of the InterContinental Boston.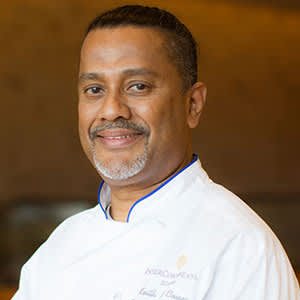 Keith Cooper
Executive Sous Chef
Chef Keith Cooper is enhancing the international flare of the InterContinental Hotel Boston kitchen. Cooper is putting his own unique culinary spin on traditional cuisine from his Anglo-Indian heritage to create delicious traditional and fusion Indian specialties for hotel events. Born in Chennai, India, Cooper started his career as a Prep Cook and eighteen years later has worked his way up to his current role. He has held various kitchen positions including: Banquet Chef, Executive Sous Chef and Executive Chef. His time has been spent working at InterContinental Hotels throughout the country and with Chef's from around the world, including France, Germany, Spain and Italy.
Cooper's Anglo-Indian background gives him the unique expertise and ability to understand the needs of couples and their families when planning an Indian wedding. He's created and prepared menus for numerous Indian weddings. With more mixed-race Indian weddings taking place, Cooper also creates blended menus that fit each couple's personality and heritage.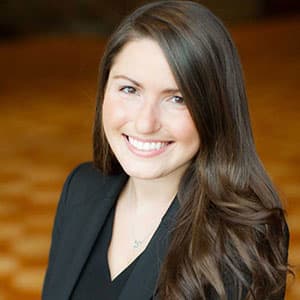 Alexandra Capone
Catering Service Manager
A lifelong Massachusetts native, Alexandra studied at the University of Massachusetts Amherst, graduating with a degree in Hospitality and Tourism Management. Upon graduation, she began her career in the luxury Hotel Business in Boston with her experience bringing her to InterContinental Boston in 2017. Starting as our outlet event sales manager, she was promoted after one year to her current position as Catering Service Manager. In this role, she details catering events with a focus on corporate and fundraisers. She loves organizing and fine-tuning each detail of the events that she manages and works carefully to ensure every element is seamless.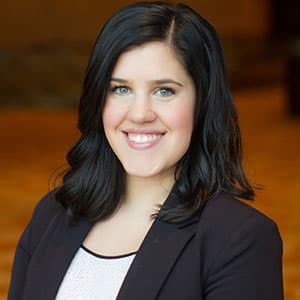 Molly Chapman
Catering Service Manager
Molly is a native of Maine and has lived in Boston since 2018. She recently graduated from The University of Maine in 2017 where she studied Business Management and Marketing. Since then, she has held positions at various properties beginning her career as a Sales & Catering Coordinator at InterContinental Boston in 2018. She was quickly promoted to a Catering Service Manager after six months, and she loves getting to experience all types of events including weddings, corporate meetings, holiday parties, and bar/bat mitzvahs. No matter the event, Molly focuses on tailoring details to each guest's needs.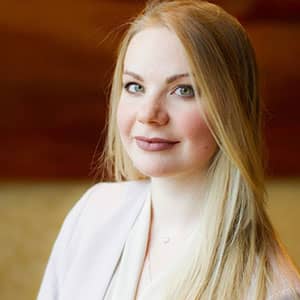 Susha DeLaurentis
Catering Sales Manager
Before she called Boston home, Susha was born and raised in Russia. After completing her master's degree at the Russian State University of Hospitality and Tourism in Moscow, she worked at various properties, finally landing at the InterContinental Boston as a Catering and Sales Manager in 2017. When she's not perfecting event details, she loves dancing and was even named silver medalist of the All-Russian dance championship. She also fills her free time with yoga, psychology and photography.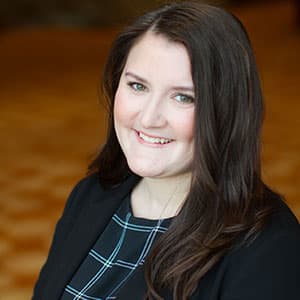 Nicolette Ortiz
Sr. Catering Sales Manager
A Boston-area native, Nicolette has over 10 years of experience in catering and events. After graduating from Johnson & Wales University with a degree in hospitality management, Nicolette began her career with InterContinental Boston in 2010. Though she has since worked for other nearby properties, she returned to the InterContinental Boston as a Catering Service Manager in 2015. Now, she handles all aspects of large weddings, social events, and fundraisers. Growing up in Malden, Massachusetts, Nicolette claims a great appreciation of Boston's food and style and is passionate about its history. In addition to planning excellent functions, Nicolette enjoys spending time with her two dogs, Dash and Link. She loves to read, walk outside, and she still cries at every wedding ceremony.